Starting this week off with my New Follow Friday Hop. Join me by adding your blog to the linky :). Happy Hopping.
So here is the linky:
Now for: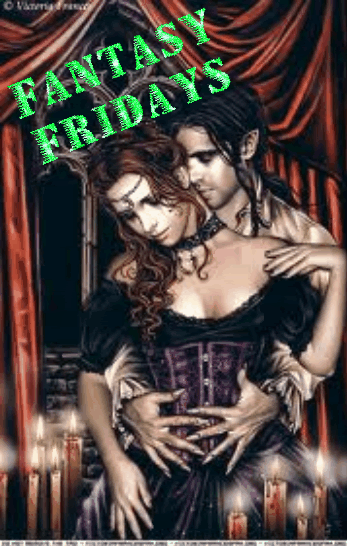 Welcome back to Fantasy Fridays #7. I am so happy you are here. For those of you that are here for first time, Fantasy Fridays is a weekly meme I started that is all about Desire and Fantasy. I hope you will join me by grabbing the picture above, then leaving me a comment leaving your blog link so I can hop on over to check out your eye candy and/or Erotica Book Pick of the Week. That's right, you don't have to do the eye candy if you choose not to :). Also, please hop along with me during Follow Me Friday and join in my new Friday Follow, Step out of the Pages. There is a linky below to add your blog plus the other hops I follow on Fridays. I hope to see you along the way.
My Book Pick of the Week:
Pleasure without limits...
Desire without rules...
Love without mercy...
Naomi McElroy's life in Jamaica has always been about the comforts of family and home. But secretly, she yearns for something more. When she surrenders to seduction in a jasmine-scented garden under a full moon, her life is changed forever. In that moment of complete ecstasy, Naomi becomes Belle, one of the undead whose carnal hungers are never sated...
Now Belle is part of a vampire clan, lost in an existence that strips away all pretenses and lays bare the deep, dark hungers within every soul. But first she must be taught. Through the feel of skin pressed against skin and the skilled manipulations of a powerful lover, Belle craves desire every waking moment. A part of her hates her new life, but another part revels in it--the savagery of her senses, the sway of her body, and the sensual decadence of her new family. What Belle finally feels is a sexual connection like no other she's experienced.
But in this exciting new world, there are many dangers that are best left untouched--and dangers that are too intoxicating and enticing to resist...
Until next time,