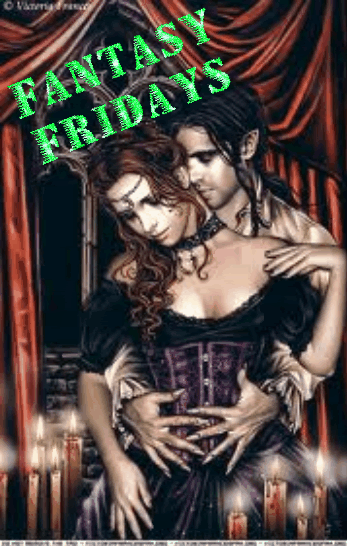 Welcome back to Fantasy Fridays #6. I am so happy you are here. For those of you that are here for first time, Fantasy Fridays is a weekly meme I started that is all about Desire and Fantasy. I hope you will join me by grabbing the picture above, then leaving me a comment leaving your blog link so I can hop on over to check out your eye candy and/or Erotica Book Pick of the Week. That's right, you don't have to do the eye candy if you choose not to :). Also, please hop along with me during Follow Me Friday and join in my new Friday Follow, Step out of the Pages. There is a linky below to add your blog plus the other hops I follow on Fridays. I hope to see you along the way.
Helloooooo Cowboy!
Here's One for the Guys :): Wouldn't really be fair to leave them out now would it??? (*Wink Wink*)
My Book Pick of the Week:
Passions. Romance. Betrayals. Desire. Lust. Longings. These themes and more are presented in this dark tome by seven members of Ms. Santiago's Gratista Vampire Clan. Let their stories, art and poetry take you to those locked-down recesses of your mind, and free you from your inhibitions and awaken your darkest curiosities... The talents showcased in this volume include Anton Glascow, Kody Boye, Camille McKeever, Christy Poff, Dominic Demarco, Spider, and Cinsearae Santiago.
Until next time,
Friday Blog Hops:
I'm hopping along with the following this week, to join in click the button to be taken to the hosting blog and add yourself to the linky. You can also view all participating blogs to hop along :).
So here is the linky: