Starting this week off with my New Follow Friday Hop. Join me by adding your blog to the linky :). You only need to add it once and you will be included every Friday! Happy Hopping.
So here is the linky:
Now for: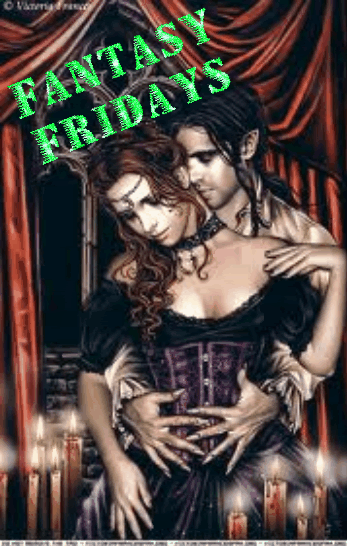 Welcome back to Fantasy Fridays #8. I am so happy you are here. For those of you that are here for first time, Fantasy Fridays is a weekly meme I started that is all about Desire and Fantasy. I hope you will join me by grabbing the picture above, then leaving me a comment leaving your blog link so I can hop on over to check out your eye candy and/or Erotica Book Pick of the Week. That's right, you don't have to do the eye candy if you choose not to :). Also, please hop along with me during Follow Me Friday and join in my new Friday Follow, Step out of the Pages. There is a linky above to add your blog plus the other hops I follow on Fridays. I hope to see you along the way.
This weeks eye candy, in honor of my Becca Dale Giveaway is all about Cowboys! Enjoy!
Heehee! I just love me them cowboys!
This weeks book pick of the week:
Eight years ago Lily Swanson left Havashaw County with a broken heart. Now circumstances have brought her back to the cowboy who still drives her crazy. Seeing him again stirs erotic memories, but the pain of his betrayal refuses to be soothed with a sexy smile.
Lily left him. That inescapable fact drives Thor Hanson to succeed more than any other. Her return to Havashaw triggers anger, lust and regret, but when she reveals the truth behind her leaving, he's determined to rein her in and show her that what they have is more than a memory.
Neither can deny their passion, as untamable as the broncs Thor trains. But will it be enough, and can Thor convince Lily she's right where she belongs?
Thanks for stopping in. Don't forget to check out my other giveaways in the right side bar, 300 Follower Giveaway, Becca Dale Ebook Giveaway, and Lucky Leprechaun Giveaway Hop for your chance at some great prizes!
Until next time,