Each Tuesday I will give you a sentence or two out of the book I'm currently reading. It will contain the Book Title, Author, Website, page number and cover. If you like the book, please add it to your reading list. Share your Tuesday Taunter as well. Leave me a comment with the link to your taunt so I can check it out.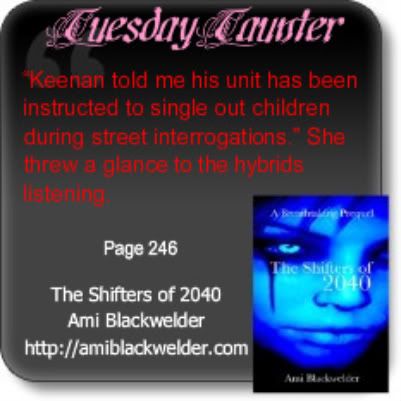 Teaser Tuesday is hosted by
Should Be Reading
, though I like Taunt better than Tease lol. So my Tuesdays will be Taunting :).