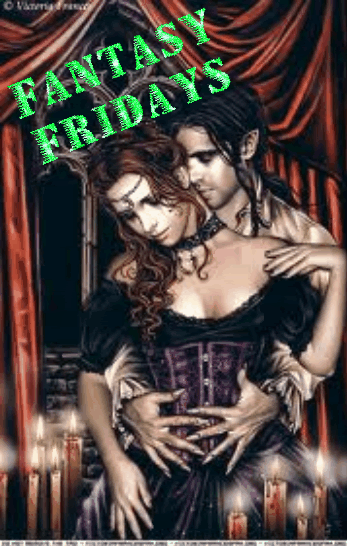 Are you ready? Heehee! I even included some eye candy for the guys this week. I figured we were being a bit selfish so I had to lol. Blog hops are at the botttom along with my new Step Out of the Pages and Follow Me Fridays with linky to join in the fun. Don't forget, if you want to share in Fantasy Fridays to leave me a comment with your link so I can check out your eye candy and book of the week.
Here kitty kitty ;). Whew! Ok go get a drink and maybe an ice cube and I will get to the Erotica Book of the Week.
After living on the streets of New York City for over a decade, Logan Ellis admits her perceptions might be a little skewed. But twisted or not, there's a satisfying irony in watching a well dressed vampire stand in the middle of a ghetto alley, windblown trash scraping small circles near his feet. What she finds even more intriguing, is waiting for him to decide whether or not he's going to kill her.
Kerestyan Nelek hasn't quite made up his mind. As the Lord of New York, he can't allow a homeless drug addict, whose memories are packed with knowledge of vampiric existence, to run free in his city. It's not the first time he's been in this situation with a human, it's just the first time in thousands of years he's come face to face with one who doesn't seem to care. And that's what makes the decision so damn difficult.
What horrors would you have to witness before you went numb? How many years would it take for you to feel that way? What would it take to make you care again?
Logan's answers are simple: the worst humanity has to offer, almost thirty…and something she never expected.
This title is in my kindle and I can't wait to start reading it! Woot woot!
Until next time,
Friday Blog Hops:
I'm hopping along with the following this week, to join in click the button to be taken to the hosting blog and add yourself to the linky. You can also view all participating blogs to hop along :).
We are back for week #3! This week's question is -
What are you reading this week?
Werelove Dusk Conspiracy by Lakisha Spletzer
So here is the linky: